Steps to join a Zoom meeting
Please join meeting 15 minutes early to ensure video and audio Are working properly
Please open the email with the meeting information and click the meeting link that's listed. *iPad, iPhone and Android users – please download the Zoom application.
This page will open and another screen might appear asking to "save file."

To download the Zoom app, please select save file. Then click on the downloaded file and open the Zoom app. (If it does not appear, click "download & run Zoom.")
If you DO NOT want to download Zoom, please click "start from your browser" located at the bottom of the page.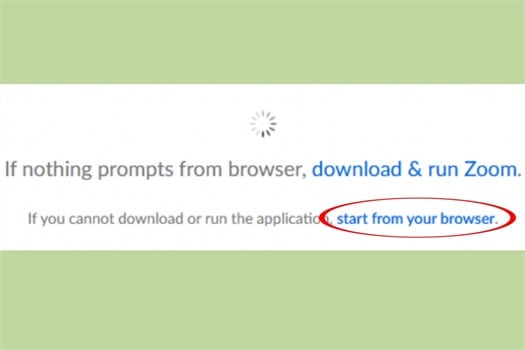 When entering into the meeting, you may be prompted to enter in your name and meeting password (might auto populate). Please review the email with the meeting link for the password.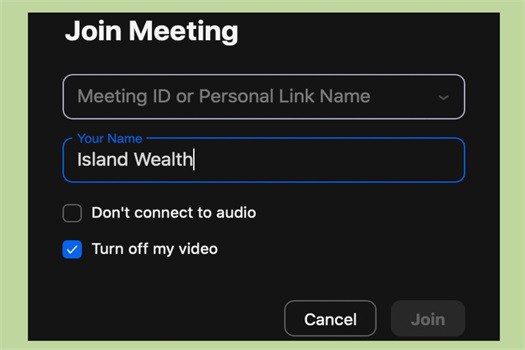 Once you have entered the meeting, the below screen will open and prompt audio options. Please click "Join with Computer Audio."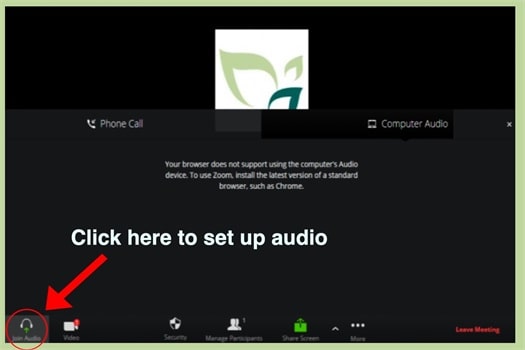 If you are unable to join with the computer audio, then please refer to the email with the meeting information for the conference line phone numbers. Call into any of the phone numbers listed using your phone and enter in the meeting ID when prompted.